Bounce House Rentals & Party Rentals | Mississippi
NOW OFFERING OVERNIGHT RESIDENTIAL RENTALS FOR

FREE

!
Hattiesburg Inflatables

Hattiesburg Inflatables offers bounce house rentals, interactive party rental games, and water slide rentals for parties that are big or small. Our party time inflatables create that amazing WoW factor for your next party. If you are looking for reliable bounce house rentals for the Hattiesburg, MS area, welcome. We offer some of the best inflatable rentals in all of Hattiesburg. Hattiesburg Inflatables is ready to show you what we have in store for you. Take a look around and you'll see that we offer some of the best water slide rentals as well. We offer some of the best selection of party rentals here at Hattiesburg Inflatables. If you don't happen to find what you are looking for, let us know, as we are always looking to improve our inventory and grow within our industry. At Hattiesburg Inflatables, we are an insured party rental professional. We work within the industry to ensure that everything is inspected and approved when needed. This assures that you are renting from a safe and reliable party rental agency that will not only meet but exceed your expectations. We offer our party rental services to Forrest County, Lamar County, Covington County, Jones County as well as Hattiesburg Mississippi.
Water Slide Rentals | Hattiesburg Mississippi


Water Slide rentals are the best way to have fun in the Hot Mississippi sun. We have the best selection of water slides in the Hattiesburg and Laurel area. Hattiesburg Inflatables offers our party rentals for large and small events. From the small backyard gatherings to huge corporate events we deliver to them all. That's right we deliver our water slide rentals and set them up for your convenience. Check out our rentals tab to see all the inflatable rentals we have to offer. We believe that you will find something that will work perfectly for your next party. We work with clients to ensure they throw a party that nobody forgets. Call 601-516-5867 today!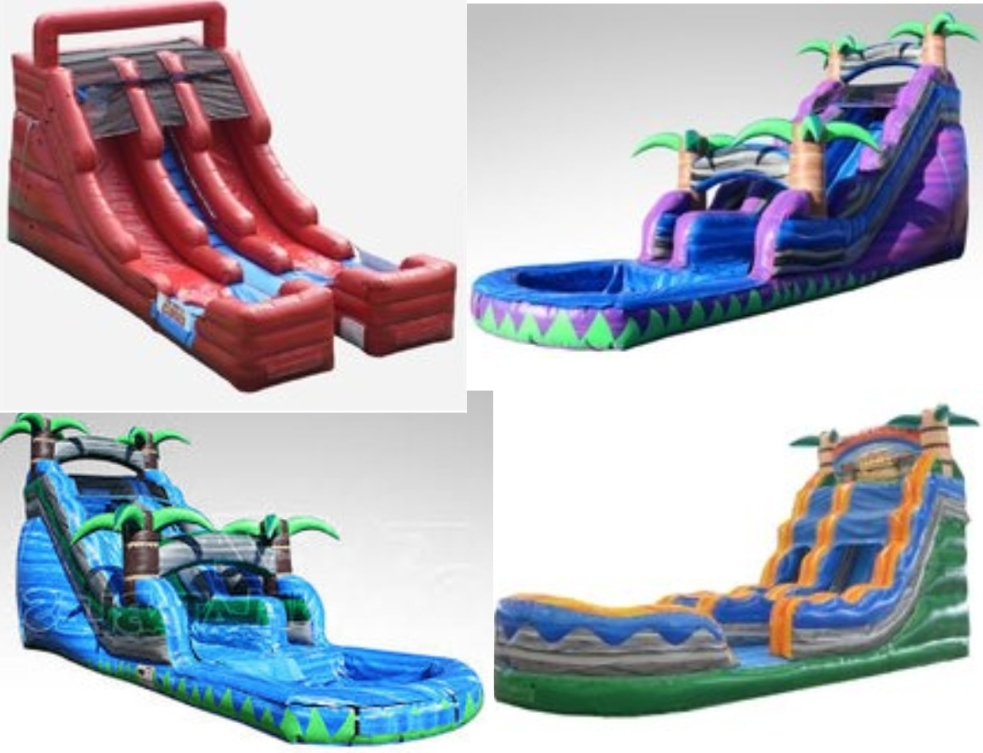 Bounce House Rental | Hattiesburg, Mississippi
Bring your families together with a wonderful bounce house rental from Hattiesburg Inflatables. We offer a vast selection to choose from and even have some themed bounce house rentals such as Disney Princess Bounce House, Monster Truck Bounce House, and Scooby-Doo Inflatable rentals as well as some basic models. Mix and match to have one of the best parties of your lifetime. Don't forget the concession rentals! Hands down we offer some of the best party rental selections in the area. With over 20 different bounce houses to choose from, there is something for everyone. Bounce house rentals are a great way to bump your party to the next level. Kids will play for hours on a bounce house and will want to invite all of their friends. If you want to give your child a party they will remember, don't forget the bounce house rental. Everything is sanitized after each rental before storing. This allows us to also take a minute to inspect them to ensure they are ready for their next big debut. We take pride in our party rentals and it shows with our excellent customer service and products.

Book Online Here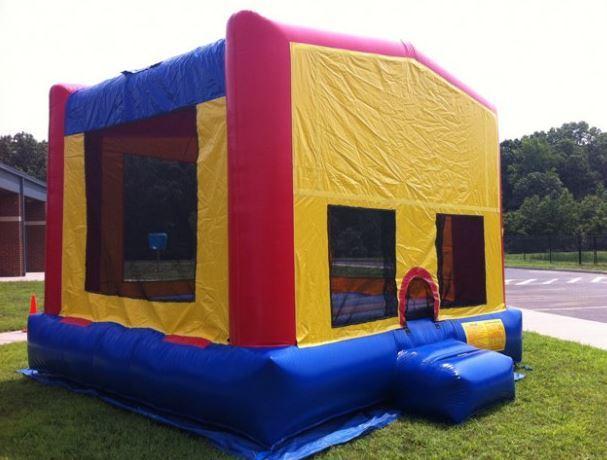 Interactive Game Rentals | Hattiesburg, Mississippi


Hattiesburg is a wonderful place for your next corporate event, church or school event, or community event. We also offer special services for birthday parties, retirement parties, and family gatherings in general. We set everything up for you and get it ready for a day's worth of entertainment. When your party is over, we will be back around to pick everything up for you. This allows you to enjoy the day and not have to do any of the heavy lifting.
Hattiesburg Inflatables are some of the best in the area and make throwing a party simple and easy. If you are looking for a fundraiser idea, why not try Hattiesburg Inflatables? Make an interactive carnival by combining our bounce house rentals, interactive games, and concession rentals. Some of our interactive game rentals include meltdown games, giant yard games, and of course the obstacle courses.
Book Online Here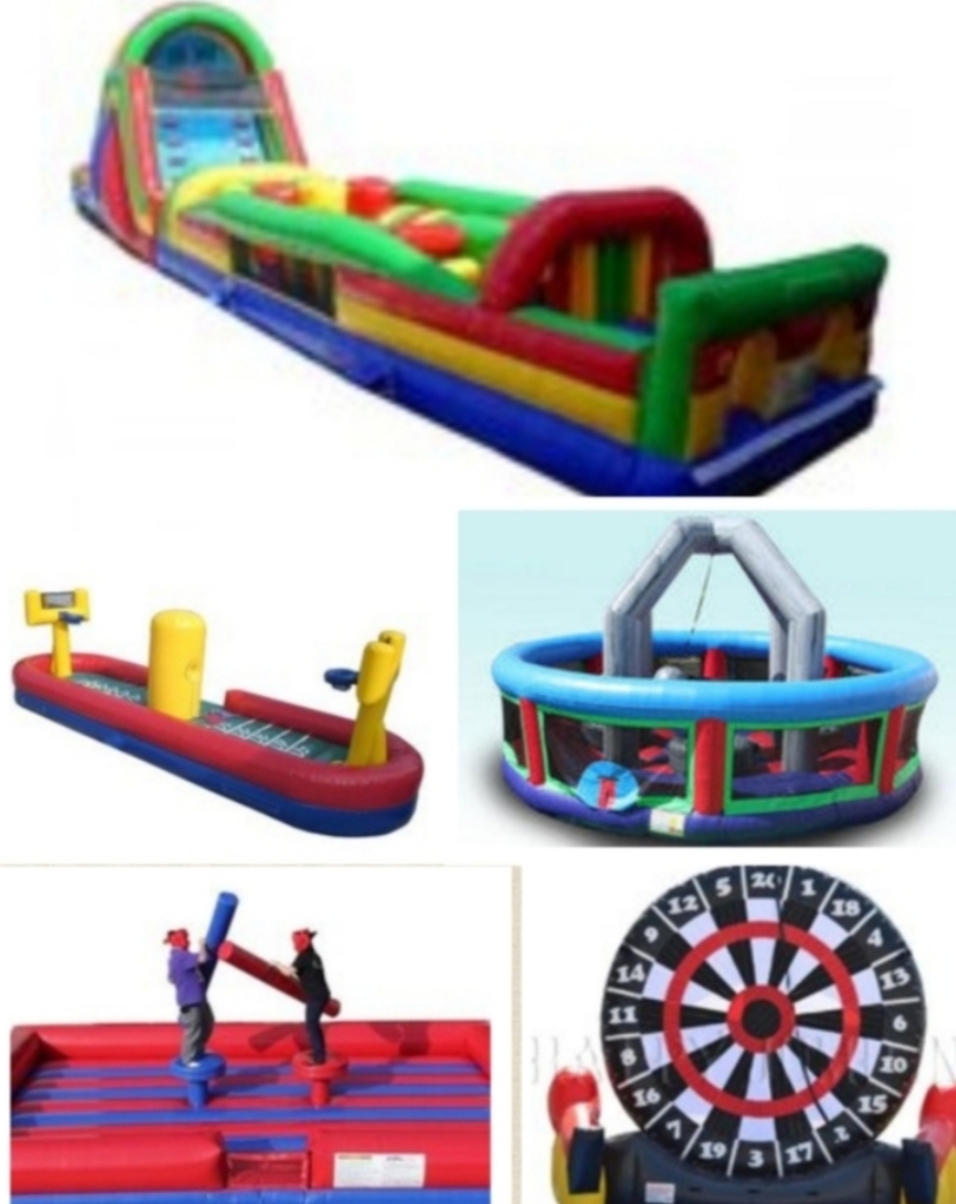 Water Slide Rentals | Hattiesburg, Mississippi


Water slide rentals from Hattiesburg Inflatables allow you and the kids hours of fun. What better way to celebrate a birthday, graduation, or just because than a water slide rental in the backyard. Hattiesburg Inflatables offers water slide rentals that are fun for the entire family. Take some time and give your kids an experience, rather than a bunch of gifts. We offer many different water slides to choose from such as a 14' Water Slide and our huge 22' Tsunami Water Slide that will surely bring the fun to your next party. Our 24' Gray Mountain Splash is another very popular option when looking for a water slide rental in Hattiesburg. Hattiesburg Inflatables is here to help. We offer some of the best selections of water slide rentals in the area. What are you waiting for? Take your next party to the next level with water slide rentals. Take a look around and you'll notice there's a huge selection of party rentals to choose from. Have questions? Ask! We are always happy to assist as we throw parties every day.
Book Online Here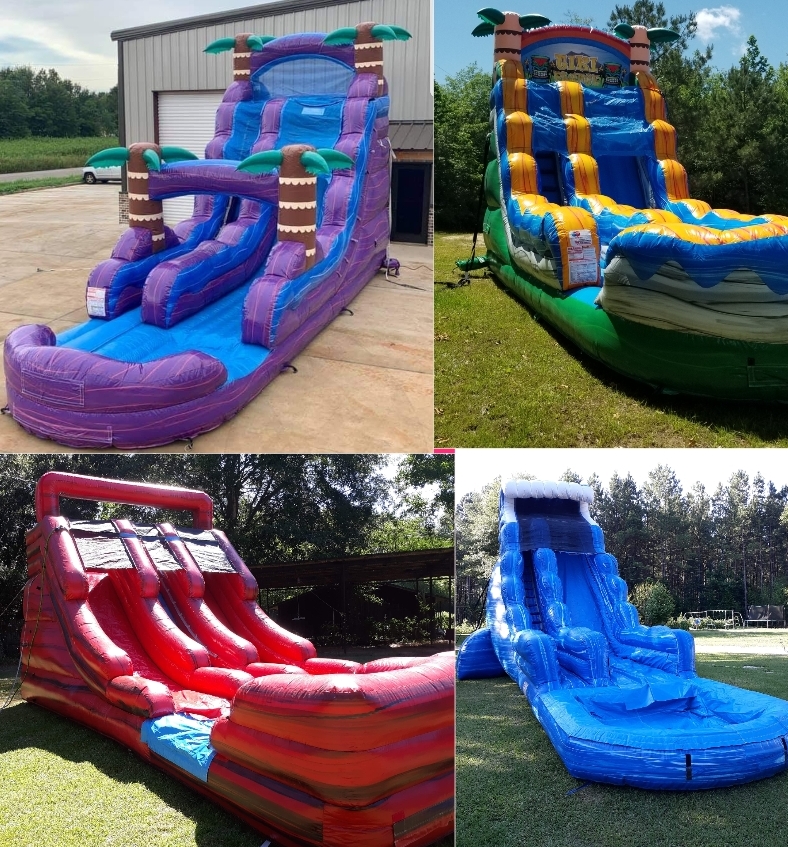 Lamar and Forrest County's Leading Inflatable Rental Company