Inflatable Water Slide Rentals Bellevue Mississippi
Inflatable Water Slide Rentals
The most popular item for summer is an inflatable water slide rental. Hattiesburg Inflatables has you covered with our 24 foot tall Gray Mountain water slide rental. Our inflatable water slide rentals are the ticket to one fabulous party! Even if you just want to have a fun day around the house an inflatable water slide rental will keep the kids busy for hours because we work with homeowners and business owners alike. Hattiesburg Inflatables has the largest water slide selection in the Hattiesburg area. We enjoy doing work with everyone, so if you are looking for a local inflatable water slide rental company we are the one for you.
Hattiesburg Inflatables also wants to make sure that your party is the one that you have dreamed about. Check out our great selection of water slide rentals and be ready to enjoy your day. Don't think we don't take the stress of the party into consideration. We fully understand that setting up a great party takes lots of effort. We all know that if we make you set it up, it could be a dangerous hazard. So don't worry and let Hattiesburg Inflatables set it up for you for free.
Order-by-Date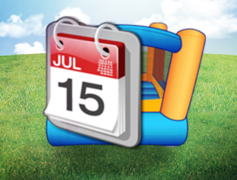 DRY COMBOS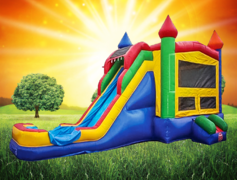 BOUNCE HOUSE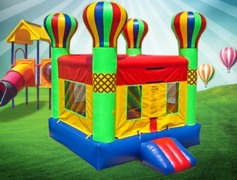 OBSTACLE COURSES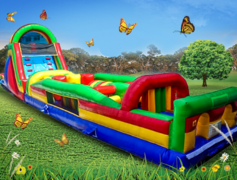 DRY SLIDES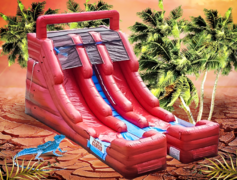 INTERACTIVE GAMES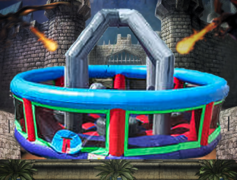 WATER SLIDES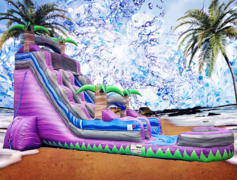 TENTS, TABLES, & CHAIRS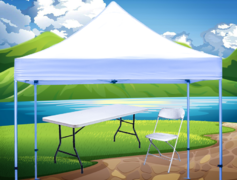 DUNK TANK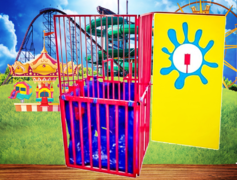 MOVIE NIGHT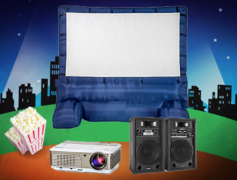 INFLATABLE PACKAGES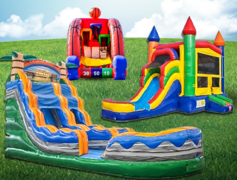 CONCESSIONS AND SUPPLIES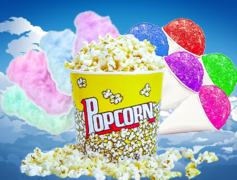 GIANT PARTY GAMES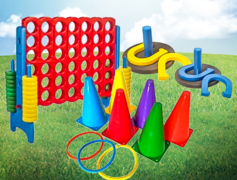 ARCADE GAMES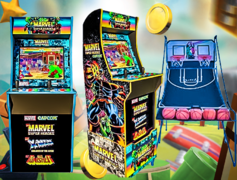 Water Slide Rentals
Hattiesburg Inflatables has something for everyone. These are just a few of our great inflatable water slide rentals that we offer. The 16ft Dual Lane Lava Dip Water Slide Rental, 18 FT Tiki Plunge Water Slide Rental, 20ft Double Lane Blue Lagoon Water Slide Rental, 30ft Long Double Lane Slip-N-Slide with Pool Water Slide Rentals, we also have a wide variety of bounce house rentals. We would love to make your event so much better. If you decide to make an order online it's easy at www.hattiesburginflatables.com. You can guarantee that the party will be fun. Bounce houses are a good way for you to make your party popular however if you decide to get an inflatable water slide rental it will be the best party your kids ever had.
Another thing is that our other rentals make the best party into the greatest. Our inflatable water slide rentals are top of their class. They are made to be used. Another good thing about us having so many different types of inflatables is that if you would like to set up two different units for two children that want different themed parties, we can certainly take care of that for you.
There are so many activities that you can use them for. For one, you can use our inflatable water slide rentals for a party. Everyone loves a good party and having inflatable water slide rentals at that party will make it so much better. You can also use them for fundraisers. Fundraisers are an amazing thing that society has given us and now it is time to give back. You can set up the fundraiser and know that people will be lined up to get on our inflatable water slide rental.
Our mission is to make everyone smile and make you have your greatest party yet. That is why we do this job. Parties are such important events in our life, it's a good way to clear the mind and have fun without having to worry about anything that is bothering you.
Here at Hattiesburg Inflatables, we would love to have your support. If you consider purchasing one of our rentals check out our website, or give call us.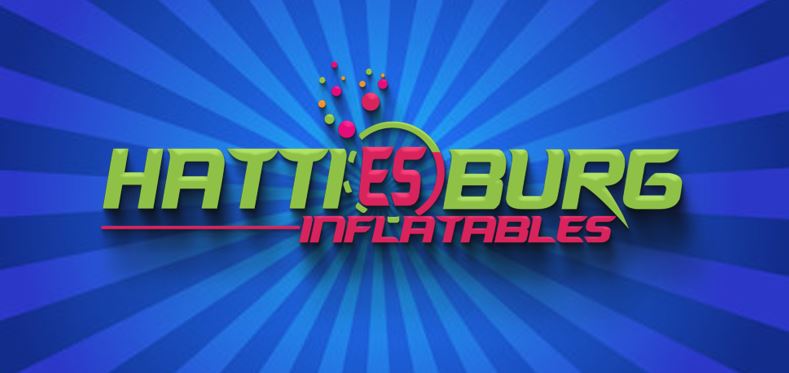 Hattiesburg Inflatables services the following areas; Hattiesburg MS, Oak Grove MS, Bellevue MS, Sumrall MS, Rawls Spring MS, Glendale MS, Petal MS, Eastabuchie MS, Moselle MS, Eatonville MS, and the Seminary MS, area. If your city or town is not listed please give us a call to see if we can deliver to your area.
We pride ourselves on being punctual and professional!
CALL US at 601-516-JUMP with any questions.
Great Inflatables To Rent For Your Event
18ft Tiki Plunge Water Slide, 24ft Gray Mountain Water Slide, 22ft Tsunami Water Slide, 20ft Wild Rapids Water Slide, 18ft Blue Crush Water Slide, 18ft purple Crush Water Slide, 4-N-1 Wet Castle Combo Water Slide, Balloon Bounce House, Castle Bounce House, Palm Tree Bounce House, Toy Story Panel Bounce House, Winnie The Pooh Panel Bounce House, Scooby-Doo Bounce House, Marble jump slide Combo, Jungle Paradise jump slide combo, Princess jump slide Combo, Happy Birthday jump slide Combo, Strawberry Shortcake jump slide Combo, 3 Lane Mega Obstacle Course, 80ft Double Lane Obstacle Course, Interactive School Package, Fun Party School Package, Game Day Party Package, Sports Field day Package, Cornhole Game, Giant Connect 4 Game, Yard-Zee, Giant-Tic-Tac -Toe, Giant Blocks, and much more.
We pride ourselves on being punctual and professional!
CALL US at 601-516-JUMP with any questions.