Water Slide Rentals Sumrall Mississippi
Order-by-Date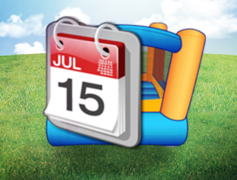 DRY COMBOS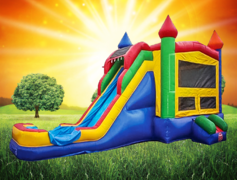 BOUNCE HOUSE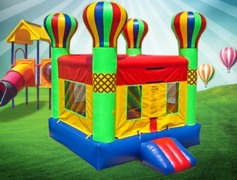 OBSTACLE COURSES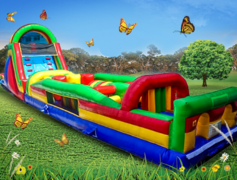 DRY SLIDES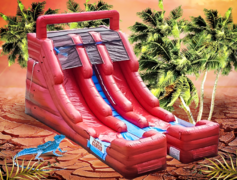 INTERACTIVE GAMES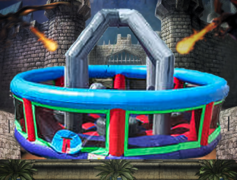 WATER SLIDES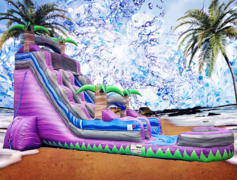 TENTS, TABLES, & CHAIRS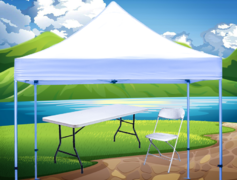 DUNK TANK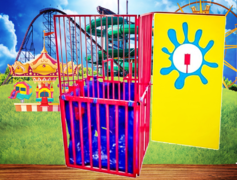 MOVIE NIGHT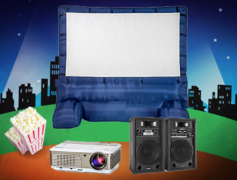 INFLATABLE PACKAGES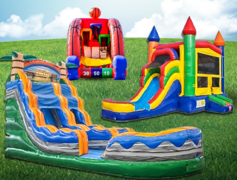 CONCESSIONS AND SUPPLIES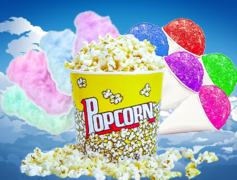 GIANT PARTY GAMES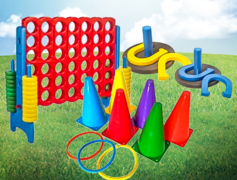 ARCADE GAMES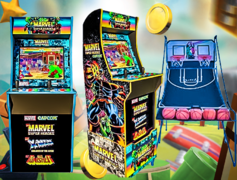 Water Slide Rentals
There is no better way to beat the heat on Mississippi's hot summer days than a water slide rental. Hattiesburg Inflatables is here to help you relax and enjoy your day. Water slide rentals are the absolute best way to keep your guest entertained on a long summer day. Let Hattiesburg Inflatables do all the work as these slides are very heavy. Please make sure to double check your space for set up as these water slide rentals require ample space for the safety of you and your guest. We will deliver the unit and get everything set up for your convenience.
We wanna make sure everyone in Sumrall Mississippi has a great time on their summer day. With our water slide rentals, you won't have to worry about that heat. We fully understand the amount of hard work and dedication it takes to make the perfect party. Don't you worry, rent some of our water slide rentals and make that day a blast.
Extra Equipment and Uses
We offer a wide variety of water slide rentals, but that's not just all we have. We also offer inflatable bounce houses and many other very cool party rentals. Our rentals for inflatable bounce houses are aiming to go along with our water slide rentals. All of our equipment is for all ages. The best thing to do on our water slide rentals is a race to see who goes down the fastest. Our water slide rentals are just one of our many different types of entertainment equipment. Take a look around and we are certain that you will simply love all of our party rentals.
Everybody loves our water slide rentals in Sumrall Mississippi. That is why when the big day comes for your amazing party you can guarantee your guests will be blown away. We love seeing people's faces as we walk by with a huge slide. Another really nice thing about our company is that we will stick to a schedule. We try our hardest not to be late and will keep you informed every step of the way.
Extra Activities
There are so many extra things you can do with our water slide rentals. You don't only have to use them for a party. You can use them as fundraisers too. It is a very good way to make your organization more money, and it's also very good for children around the area to have fun and get away from a screen.
You can use our party rentals for any activity. More so you can use them for fundraising. Fundraising is the best way for someone to make cash for charity or your organization. Charity plays a very important role in society. That extra bit of cash is just what they might need to feed or help another human in need.
Here at Hattiesburg Inflatables, we love to hear back from as many customers as we can. Leaving positive reviews is a very nice thing that could really help us keep in business.
We also love seeing the joy in people's eyes as we bring in the entertainment for the day. It is one of our favorite things.
If you are interested in our services or just want to check us out, make sure to give us a call @ 601-516-5867, or check out our very nice website @ www.hattiesburginflatables.com
Hattiesburg Inflatables services the following areas; Hattiesburg MS, Oak Grove MS, Bellevue MS, Sumrall MS, Rawls Spring MS, Glendale MS, Petal MS, Eastabuchie MS, Moselle MS, Eatonville MS, and the Seminary MS, area. If your city or town is not listed please give us a call to see if we can deliver to your area.
We pride ourselves on being punctual and professional!
CALL US at 601-516-JUMP with any questions.