Inflatable Water Slide Rentals Petal Mississippi
Order-by-Date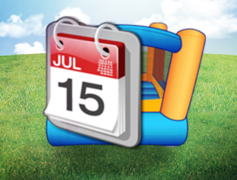 DRY COMBOS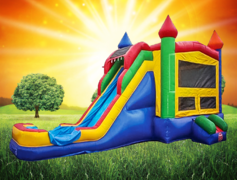 BOUNCE HOUSE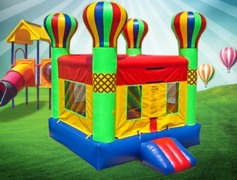 OBSTACLE COURSES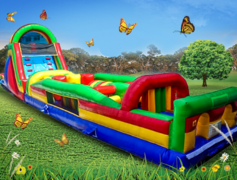 DRY SLIDES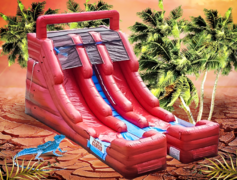 INTERACTIVE GAMES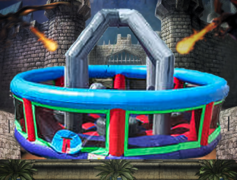 WATER SLIDES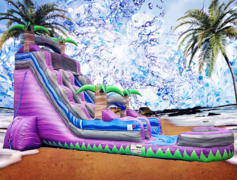 TENTS, TABLES, & CHAIRS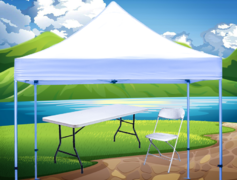 DUNK TANK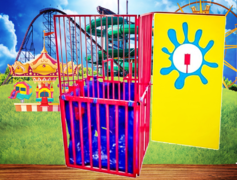 MOVIE NIGHT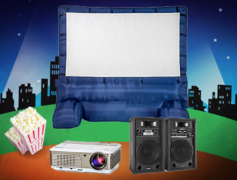 INFLATABLE PACKAGES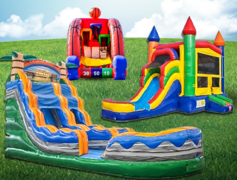 CONCESSIONS AND SUPPLIES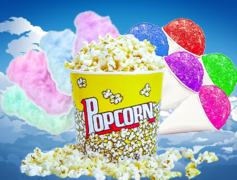 GIANT PARTY GAMES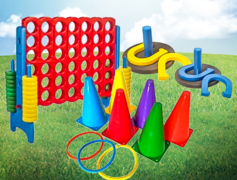 ARCADE GAMES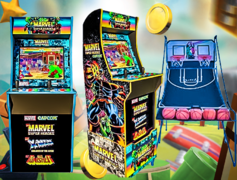 Inflatable Water Slide Rentals
Water slide rentals in Petal, Mississippi are a great way to cool off in the summer sun. We bring the entertainment and you supply the water. Inflatable water slide rentals are the most popular item to have at your event in this hot Mississippi heat! Make sure Hattiesburg Inflatables is invited to your event, and everyone will be smiling. Inflatable water slide rentals provide fun in the sun all day long. Don't forget to measure your area to ensure that the slide you choose will fit.
We also wanna make sure that your party is the one that you have dreamed about. So if we come in with our vast water slide just be ready to enjoy your day. And don't think we don't take the stress of the party into consideration. We fully understand that setting up a great party takes lots of effort. And we all know that if we make you set it up, it could be a dangerous hazard. So don't worry we set it up for you for free.
Other Rentals
We don't just have inflatable water slide rentals, we also have a wide variety of bounce house rentals. We love to make that day so much better. So if you decide to make an order of two. You can guarantee that that party will be fun. Bounce houses are a good way for you to make your party popular. But if you decide to get inflatable water slide rental and bounce houses we fear you might not want us to leave.
Another thing is that our other rentals make the best party into the greatest. Our inflatable water slide rentals in Petal, Mississippi are top of their class. They are made to be used. Another good thing about us having so many different types of inflatables is that if you would like to set up two different parties as if you are a party planner. We will work for you and do that.
Activities that you can use our inflatable water slide rental for
There are so many activities that you can use them for. For one, you can use our inflatable water slide rentals for a party. Everyone loves a good party and having inflatable water slide rentals at that party will make it so much better. You can also use them for fundraisers and church events. Fundraisers are an amazing thing that society has given us and now it is time to give back. You can set up the fundraiser and know that people will be lined up to get on our inflatable water slide rental.
Our mission is to make everyone smile and make you have your greatest party yet. That is why we do this job. Parties are such important in life, it's a good way to clear the mind and have fun without having to worry about anything that is bothering you.
Here at Hattiesburg Inflatables, we would love to have your support. If you consider purchasing one of our rentals check out our website at www.hattiesburginflatables.com, or call us at 601-516-5867.
Hattiesburg Inflatables services the following areas; Hattiesburg MS, Oak Grove MS, Bellevue MS, Sumrall MS, Rawls Spring MS, Glendale MS, Petal MS, Eastabuchie MS, Moselle MS, Eatonville MS, and the Seminary MS, area. If your city or town is not listed please give us a call to see if we can deliver to your area.
We pride ourselves on being punctual and professional!
CALL US at 601-516-JUMP with any questions.