Party Rentals Petal Mississippi
Order-by-Date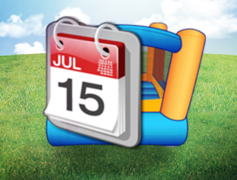 DRY COMBOS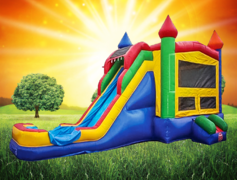 BOUNCE HOUSE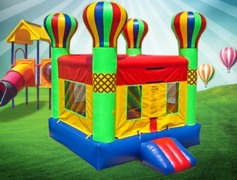 OBSTACLE COURSES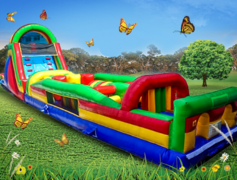 DRY SLIDES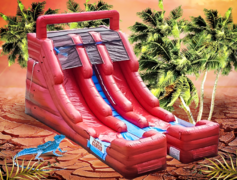 INTERACTIVE GAMES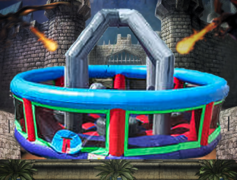 WATER SLIDES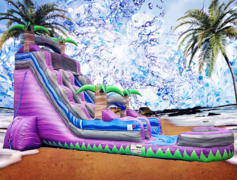 TENTS, TABLES, & CHAIRS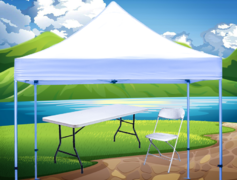 DUNK TANK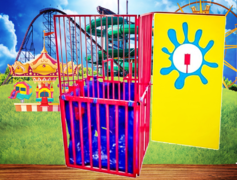 MOVIE NIGHT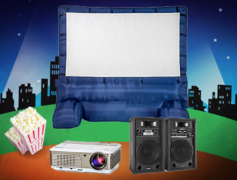 INFLATABLE PACKAGES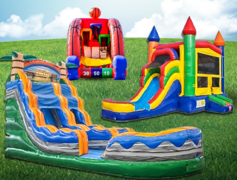 CONCESSIONS AND SUPPLIES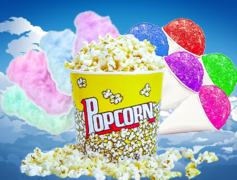 GIANT PARTY GAMES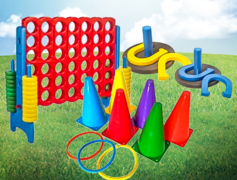 ARCADE GAMES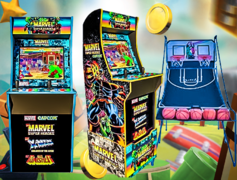 Party Rentals
Party Rentals are one of the most exciting ways to take your event to the next level. Hattiesburg Inflatables has one of the largest selections of party rentals in Petal Mississippi. If your are planning an event, you have got to look at our selection of inflatable bounce houses, dry slides, water slides, jump slide combos, and obstacle courses. Hattiesburg Inflatables not only offers inflatables we also carry tents, tables, and chairs. Let us bring the treats! You can choose popcorn or cotton candy. We also have HUGE outdoor games and arcades. Here at Hattiesburg Inflatables we look forward to helping you pick and choose the right package for your event.
We wanna make sure that everyone has a great time. We understand that organizing a party and making the choices of what to have at it is a very hard decision. But don't you fret. Our party rentals in Petal Mississippi are amazing for making those extra plans go away. Our party rentals will make your party so much fun you might not want us to take them away.
Others
We don't just have party rentals. We also have bounce house rentals, and we even have water slide rentals. The cool thing about having all these options is that you don't just have to pick just one. We offer a wide variety of entertainment for all ages. Take a look around and we are certain that you will be impressed with our selection.
Everyone is wanting the party day to arrive. Just imagine the look on their faces when they see all kinds of fun party rental options. We believe that your party is important. Our goal is to be at your party and have it all set up before the first guest arrives.
Activities
There are so many activities that our services are used for. Our party rentals in Petal Mississippi are so much fun they would be perfect for a children's birthday party, fundraiser, or community event. They will also work for churches and school events. For example, an organization around you might need a bit of extra money. So they charge a dollar fee to get tickets to play different games. You could also use them for fundraiser money. Say you are advocating on how people can find a way to stop cancer. You could even turn having carnivals into a side hustle.
Here at Hattiesburg Inflatables in Petal Mississippi, we love to hear feedback from our customers. That feedback can say what we need to do better or can tell us that we did a splendid job. This allows us to improve on our services and ensures that everyone will remain impressed with us. Our reputation is important to us and it shows with
We love to see people smile and enjoy their life. That is why we do what we do. Parties are fun for everyone. We do all the work and heavy lifting, you simply get to enjoy the party with your friends and family. Leave the hard stuff up to us.
We would love to hear from you soon. So contact us or visit your website for more info about our services.
Hattiesburg Inflatables services the following areas; Hattiesburg MS, Oak Grove MS, Bellevue MS, Sumrall MS, Rawls Spring MS, Glendale MS, Petal MS, Eastabuchie MS, Moselle MS, Eatonville MS, and the Seminary MS, area. If your city or town is not listed please give us a call to see if we can deliver to your area.
We pride ourselves on being punctual and professional!
CALL US at 601-516-JUMP with any questions.